MMX's Specialty to offering custom-made products is one of our Turnkey based services.  We here offers products in custom design, material, color, size, custom cut and labeling with in an appropriate size of Minimum Order Quantity. 
Custom printing
Sublimation Printing
Direct to Garment Printing
Silkscreen Printing
Heat Transfer Printing
Weaving and Knitting State-of-the-art looms controls precisely the properties of material according to the customer requirement.  
CAD / CAM
Computer-Aided Design and Computer-Aided Manufacturing Assists to execute mass production tasks and new product developments with precise  measures.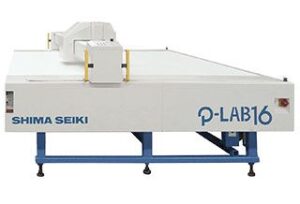 Goals:
Pattern Making, Grading, Cutting, Design Templates & Markers are the mostly are common CAD  operations.  
Automatic Cutting, Craft, Engrave and Embroidery, Printing Machines are part of CAM department. 
Material selection is an essential aspect of product design and development. An appropriate material should meet many basic criteria including efficient manufacturability, performance, reliability non-degradability and recyclability.